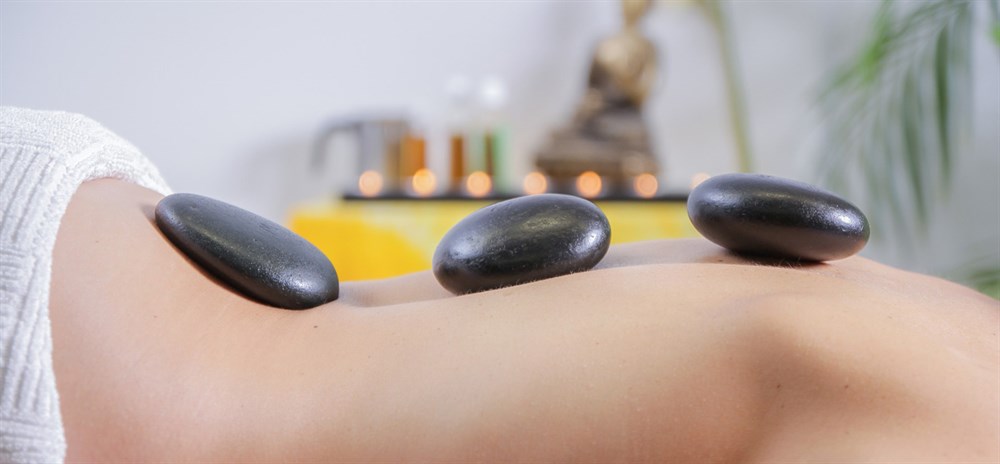 Restore your Natural Balance...

With years of experience and continuing education,
our dedicated staff is ready to serve you and your wellness, fitness
and beauty needs.

Service Categories
Acupuncture & Traditional Chinese Medicine
Massage & Body Treatments
Skincare Services & Facials
Fat Reduction & Body Contouring
Laser & IPL Treatments
Medical Cosmetic Procedures
Sugaring (Hair Removal)
Wellness & Fitness
Wellness & Fitness
Rubenfeld Synergy
60 min $115

5-session series
$525
This system of therapy uses verbal dialogue along with gentle touch, incorporating active listening, humor, imagery, metaphor, the Gestalt process, and movement...to ease the body into the healing process. You are fully clothed and may be lying down, sitting or moving. Rubenfeld Synergy addresses your self-image, health issues, and body awareness, to support new insights and alternative behavior.


Craniosacral Therapy
60 min $115

(5) session series
$525

CranioSacral Therapy is a gentle, hands-on method of evaluating and enhancing the function of a physiological body system called the craniosacral system, which is comprised of the membranes and cerebrospinal fluid that surround and protect the brain and spinal cord. Developed in the 1970's by Osteopathic physician, John E. Upledger, D.O., O.M.M., craniosacral therapy enhances the body's natural healing processes and has been effective for a wide range of medical problems associated with pain and dysfunction.
The craniosacral therapist applies the gentlest of pressure to specific areas throughout the body to achieve maximum results. The technique is increasingly used as a preventive health measure for its ability to bolster resistance to disease and sustain overall health. Its non-invasive approach is especially suited for anyone undergoing cancer treatments or other similar, medical care. Craniosacral therapy also has the added benefit of inducing very deep relaxation.
Craniosacral Therapy is subtle in style, but has been effective for helping to treat a wide range of conditions, such as back pain, fibromyalgia, anxiety, sleep disorders, ADD, TMJ, and much more. Please note that although gentle touch is applied to your body, this is not a form of massage.
Craniosacral therapy is suitable for older children and adults of all ages.


Meditation Classes
$25 and up

Meditation is a powerful tool for total health and wellbeing. Through meditation, we are able to tap into our inner power to enhance our health and promote peace of mind. Meditation is a powerful tool for total health and wellbeing. It stimulates physical healing while promoting emotional centeredness. Meditation is very effective for pain management, anxiety, heart conditions, digestive disorders, depression, and much more. Our classes incorporate many techniques and philosophies. Our instructor will teach you basic techniques such as proper breathwork, candle-imagery, and visualization, providing you with the foundation for your own personal practice. In addition, there will be classes geared towards very specific topics or needs.
For the latest information on any upcoming meditation classes or extended courses, please check the Specials page of this website.

Single classes run between 90 and 120 minutes in length.


Pilates & Fitness Class
$ 17 single class

10-class series
$153
(good for 4 months from date of purchase)
30-class series
$390
(good for 10 months from date of purchase)
Pilates mat exercise consists of a series of floor exercises that will tone, lengthen and realign your body. The exercises are usually performed in either a seated or reclining position, and various props may be used to facilitate and enhance the exercise, including power balls, straps, therabands, balance apparatus, and more.

Our Pilates class also incorporates a fitness regimen that includes more traditional exercises and weight training.

With Pilates, major emphasis is placed upon the "core" muscles...the abdominals, the back, the pelvic muscles and the diaphragm. When these muscles are strong and healthy, your whole body functions more efficiently. Your posture and balance improve, your metabolism increases, and you feel more youthful. You will also be able to see an overall toning and improved definition without added bulk...definitely a healthy way to strengthen your body without damaging it.

Our classes are beginner / intermediate levels.
PILATES & FITNESS CLASS SCHEDULE :
Monday
9:15 a.m.
5:00 p.m.

Wednesday
9:15 a.m.

Thursday
5:00 p.m.

Friday
9:15 a.m.


Yoga - Hatha, Integral, Gentle, Prenatal, Yin Style, Vinyasa Flow
$17 Single Class

$153
10-Class Series
(good for 4 months from date of purchase)
30-Class Series
$390
(good for 10 months from date of purchase)

Yoga is the ultimate approach to health and fitness. Combining stretches with breath work and meditation, Yoga affects the entire being... mind, body and spirit. This is part of what sets Yoga apart. Yoga promotes flexibility, emotionally and physically! It is endorsed by medical professionals for its&rsquo many health benefits.
We provide ongoing, weekly instruction in beginner to intermediate yoga. Our experienced instructors are trained in a wide variety of yoga modalities, including but not limited to: Hatha, Vinyasa, Ashtanga, Prana, Iyengar, Kundalini and Integral Yoga, which they blend into a seamless series of poses and stretches. We also offer Prenatal & Gentle Yoga, a combination class for pregnant women and those who are not pregnant but may have physical limitations and who can benefit from a restorative, gentler approach.
Level 1 is suitable for novices, or persons who prefer a moderate, more meditatively paced Yoga.

Level 2 is suitable for those with Yoga experience

Open level is determined by the level of ability of the participants during that class, and is generally suitable for beginners and intermediate persons.

Gentle & Prenatal Yoga is suitable for anyone with physical limitations who want to utilize Yoga for restorative purposes and overall health. Also suitable for novices or beginners.

Vinyasa (Flow) Yoga is a method of Yoga that synchronizes breath with a flowing sequence of movements and poses. Recommended for those with some yoga experience but good for beginners who enjoy an energetic yoga.
YOGA SCHEDULE

TUESDAYS
9:15 am (level 2)

WEDNESDAYS
5:15 pm
6:30 pm
(Vinyasa Flow)

THURSDAYS
9:15 am (open to all levels)
6:30 pm (open to all levels)
7:45 pm (open to all levels)
SUNDAYS
9:00 am
10:15 am
(Prenatal & Gentle Yoga)
(open to all...expecting or not)

Guest Workshops
From time to time, we feature special seminars, events and presentations by various guest experts. Previous workshops have included such topics as aromatherapy, the abc's of natural health, stress management, Feng Shui, Comedy for Health, and skincare how to's.
Please sign our online Guest Book to receive updated news about health, beauty, wellness and lifestyle-related programs that we offer periodically.
Return to Top