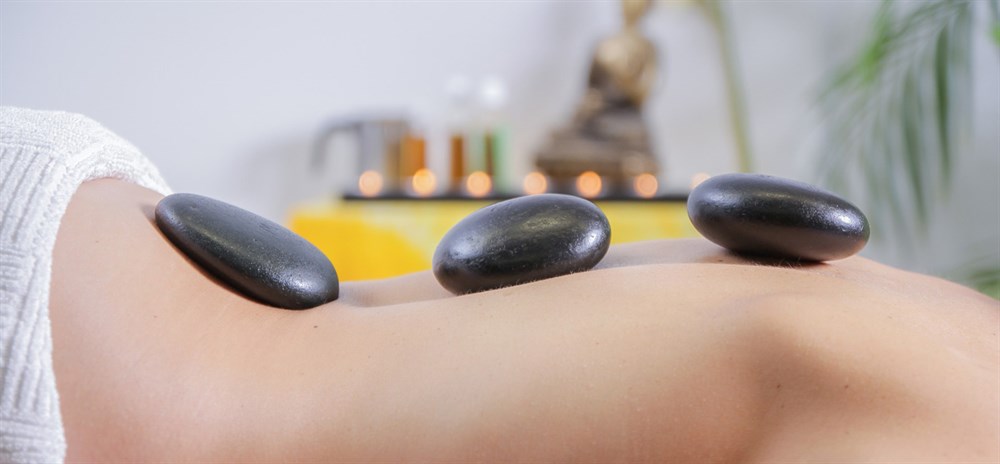 Restore your Natural Balance...

With years of experience and continuing education,
our dedicated staff is ready to serve you and your wellness, fitness
and beauty needs.

Service Categories
Acupuncture & Traditional Chinese Medicine
Massage & Body Treatments
Skincare Services, Facials, Peels
Fat Reduction & Body Contouring
Laser & IPL Treatments
Medical Cosmetic Procedures
Wellness & Fitness
Massage & Body Treatments
Massage Therapy is our specialty. Our approach is clinical and outcome-based.

Depending upon your needs, our massages include your choice of aromatherapy, heat therapy and herbal pillows, topical analgesics, and steam towel applications. We also supply take-home materials for your at-home care between treatments.*

*Note: Asian-based treatments (Shiatsu and Thai Massage) do not, as a general rule, include oil-based applications, topical ointments or heat therapy. We are happy to provide certain aspects of such, wherever possible, but will be limited by client's clothing typically worn during these massages and the dynamic movements of the stretches involved.




Advanced Medical Massage
All sales tax is included in pricing
60 min...$140
90 min...$195


Series:
(5) 60 min...$645

Advanced techniques designed specifically to address certain conditions including but not limited to:
Tendinitis
Frozen Shoulder
Torticollis
Kyphosis
Lordosis
Scoliosis
Carpal Tunnel Syndrome
Plantar Fasciitis
Sciatica
CBD Massage
All sales tax is included in pricing
60 min...$140
90 min...$195
Experience Relief from Aches and Stress with our Natural Balance CBD Massage.

Our combination of CBD extract and a detailed massage will leave you with long-lasting effects even after your treatment. Combining menthol, camphor, and hemp extract offers a holistic approach to advanced topical relief. Natural Balance's massage combined with CBD aims to provide relief for a large population of people dealing with arthritis, chronic and acute injuries, and overall muscle pain. Along with the powerful terpenes found in the camphor and menthol, the hemp extract and other fast-absorbing properties found in the CBD massage oil provide deep pain relief. Please note that not all CBD is created equal. We have sourced the best and most efficacious extract available for topical use.

Therapeutic Massage
All sales tax is included in pricing
60 min...$140
90 min...$195
This is a maintenance and stress management massage, suitable for all. Designed for general well being. Ranging from gentle to light or moderate pressure, moderately paced. For a more intense or deep treatment, please refer to our Medical, Orthopedic, or Deep Tissue massages.

Included are an application of soothing hot towels and herbal pillows for your comfort. Enjoy your journey!

Deep Tissue Massage
All sales tax is included in pricing
60 min...$140
90 min...$195
This is a detailed treatment using a range of moderately firm to deep but slow pressure, within a wide repertoire of therapeutic techniques, including but not limited to:
Trigger Point Therapy
Myofascial Release
Neuromuscular Therapy
Assisted Stretching & Muscle Energy Techniques
Deep Tissue massage is designed to reduce chronic pain, muscle tension and joint stiffness. It targets the connective tissue that may have formed into stubborn, fibrinous knots. It stimulates, conditions and heals. While it can sometimes be an intense experience, Deep Tissue massage, contrary to popular opinion, need not be painful and can, in fact, be relaxing as the deeper layers of musculature are slowly released. This provides detailed attention to chronic issues and if you prefer a more intense massage experience.
Sports Massage
All sales tax is included in pricing
60 min...$140
90 min...$195
This is an ideal treatment for those who need conditioning, regardless of age and shape. We highly recommend Sports Massage for seniors, to help maintain and improve their stamina, energy and flexibility.
Sports massage combines various stretching and massage techniques to improve physical performance and help prevent injuries. You do not need to be an athlete to receive a sports massage. It is suitable for all who also want an invigorating and therapeutic massage experience.

Pre-natal Massage
All sales tax is included in pricing
60 min...$140
90 min...$195
This is a therapeutic and relaxing treatment designed to reduce the discomforts associated with pregnancy and to support the mom-to-be, towards a healthy outcome. Our specially designed pre-natal massage table allows for very comfortable positioning of the mother-to-be. We recommend pre-natal massage be done regularly throughout the pregnancy. For 2nd and 3rd trimesters only (4th month and up).

Reflexology with Mint Scrub
All sales tax is included in pricing
60 min...$140
90 min...$195
This treatment focuses on the "reflex zones" of the feet and hands. We also include pressure point work to the head for a uniquely "Natural Balance" head-to-toes experience. Our Reflexology finishes with an invigorating and cleansing organic mint and Shea butter scrub. Superbly relaxing yet very therapeutic. Recommended for all.

This treatment is also well suited for those who may be want to have a massage experience but may be "body shy" and therefore not ready for a "full body" massage.



Shiatsu Massage
All sales tax is included in pricing
60 min...$140
90 min...$195
Shiatsu is a Japanese acupressure massage that activates the body's self-healing abilities. While the therapist's fingers, palms, elbows and feet apply direct pressure to your body, your muscles are also stretched and your joints are gently rotated. Energizing, yet deeply relaxing.
Since no massage oil is used in this treatment, Shiatsu can be performed through loose attire. Although performed on a floor mat, we perform Shiatsu only on the massage table. We recommend Shiatsu if you often feel tightness and stiffness of joints or if you feel all "crunched up" or out of balance. Pressure and intensity can be customized from light to deep, depending on your needs. "Owner's Pick for Favorite Massage!"



Thai Massage
All sales tax is included in pricing
60 min...$140
90 min...$195
This is a healing therapy from Thailand, rooted in Ayurveda principles that combines massage, acupressure, and stretches derived from yogic tradition. Sometimes Thai Massage is referred to as "Thai Yoga"

If you feel achy, stiff, and out of sorts, you should have Thai Massage. Although this is a physically dynamic treatment, it is suitable for most.

Boosts circulation, stimulates internal organs, relaxes muscles and loosens stiff joints. It leaves you deeply relaxed and more flexible. Since massage oil is not normally used, Thai massage is performed through loose attire on a comfortable floor cushion. After a Thai massage, you will feel relaxed, energized and limber.

Mineral Salt Glow Scrub & Massage
All sales tax is included in pricing
60 min...$140
90 min...$195
Utilizing a shea butter-enriched Dead Sea salt, you will enjoy a full body, invigorating cleansing treatment and scrub, designed to stimulate circulation and exfoliate rough, flaky skin. Infusions of either lavender, rosemary, geranium, ginger or lime will enhance your experience while helping to rejuvenate you. Your treatment will conclude with a relaxing lite-therapeutic massage with our rich body butter. Results?...softer skin, a vibrant glow, and a very relaxed you!

Massage with Aroma Scalp
All sales tax is included in pricing
60 min...$140
90 min...$195
A relaxing and aroma-therapeutic full body combo to alleviate stress
Massage with Aroma Scalp and Antioxidant Paraffin (Hands or Feet)
All sales tax is included in pricing
90 min...$195
A therapeutic and luxuriously relaxing full body spa combo to alleviate stress and mild aches
Therapeutic CBD Body Treatment and Wrap
All sales tax is included in pricing
60 min...$140
Combining massage-style techniques with gentle stretching, high-grade therapeutic CBD oil is applied to your entire body, after which you then relax within the healing energy of an infrared body wrap. As the CBD penetrates and promotes relaxation, you will enjoy an Aroma Scalp and Neck Massage that will leave you thoroughly de-stressed and rejuvenated.
Return to Top