Welcome To:
Natural Balance
We are a wellness center and medical day spa, serving Brooklyn and New York City area. We have a passion for promoting healthy, balanced and beautiful living. Offering massage, Acupuncture, Laser Skincare, fitness classes and more, we emphasize preventive care, stress management, and personal growth. We also seek to provide a very soothing and relaxing experience. During your visits, our professional staff will get to know you, tailoring treatments for your needs. Share the joy of vibrant living with your friends and family too. Start them on the road to well being with our Spa Gift Certificates and packages!

Featured Items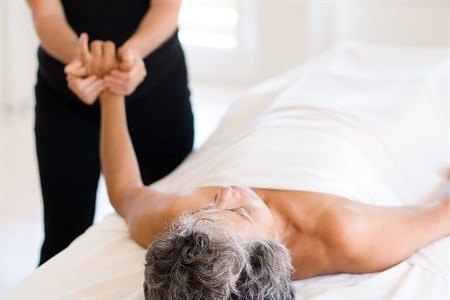 CBD Massage
Experience Relief from Aches and Stress with our Natural Balance CBD Massage.

Our combination of CBD extract and a detailed massage will leave you with long-lasting effects even after your treatment. Combining menthol, camphor, and hemp extract offers a holistic approach to advanced topical relief. Natural Balance's massage combined with CBD aims to provide relief for a large population of people dealing with arthritis, chronic and acute injuries, and overall muscle pain. Along with the powerful terpenes found in the camphor and menthol, the hemp extract and other fast-absorbing properties found in the CBD massage oil provide deep pain relief. Please note that not all CBD is created equal. We have sourced the best and most efficacious extract available for topical use.

Book Now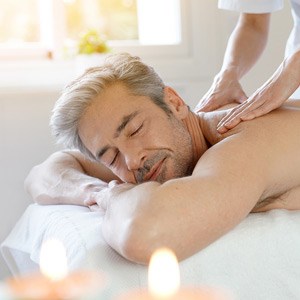 Father's Day Gift Packages
"A father is a man whose wallet is filled with pictures where once it was filled with money." -Unknown

That says it all, doesn't it? A father is to be treasured, especially when he puts everyone else first before his own needs.

Show him a lot of appreciation with a Natural Balance Gift package and let him enjoy some well-deserved time to rejuvenate. Not sure what he will like? Then keep it simple with a Natural Balance Gift Card and let him choose!


THE CLASSIC DAD
This package incorporates two very popular treatments to accommodate the man who needs a "tune up" and who can also appreciate a little pampering along the way. His treatment will include:
60 min Sports Massage
60 min Firm Detox Facial
HEAD TO TOE FOR DAD
A head to toe experience that will leave him completely rejuvenated!
Reflexology and Mint Foot Scrub Massage
Aroma Scalp Treatment
30 minute Back & Neck Massage
Soothing Hand Paraffin Treatment 2 hours total package
LONGEVITY FOR DAD
One massage for DAD is simply not enough. This mini series of health-promoting massages encourages him to take better care of himself.
Each session can then be scheduled by Dad, according to his own personal needs.
(3) 60 minute Relaxing Therapeutic Massages

To purchase one of these gift packages or a gift card click here

More Offers & Coupons
Business Hours
Monday:
8:30AM to 9PM
Tuesday:
8:30AM to 9PM
Wednesday:
8:30AM to 9PM
Thursday:
8:30AM to 9PM
Friday:
8:30AM to 9PM
Saturday:
9:30AM to 5PM
Sunday:
9:30AM to 5PM